OUR

VISION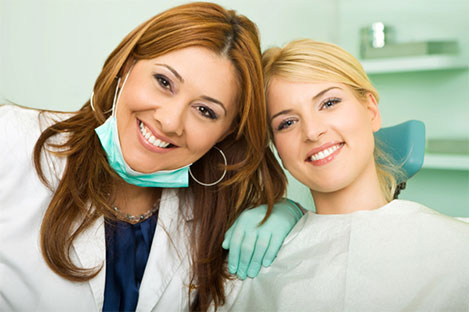 Each smile is a journey. Our goal is to help you and your loved ones walk through your journey wearing the healthiest, most attractive smile. To do that, we offer an extensive array of dental and cosmetic services, along with the latest in technology, equipment and training.
Preventive
Exams, digital x-rays, periodontal treatments and maintenance.
Oral Surgery
Implants, extractions, wisdom teeth removal, gum grafting.
Restorative
Tooth colored fillings, crowns and bridges.
Orthodontics
Invisalign (clear braces) and regular braces.
Cosmetic
Tooth whitening, porcelain veneers.
Other
Root canal treatments, night guards for temporo-mandibular disorders, sleep apnea appliances, cancer screening and biopsies.
Verified Reviews
Appointment time I was taken right in. Everyone is very nice and helpful. When I...More
- PATRICIA C. 9/26/2016
Always brightens my day
I have been going to NW Family Dental since 1995. Always the best care. High positve energy place that always brightens my day. Deanna and Dr Buce are fantasticLess
- Robert S. 9/16/2016
Biopsy
Tank yu ... everting went sm-o-o-o-thly and professionally. Th 3 small cavities were quick and painless. Th biopsy of the two papilomas (sp?) in my cheek likewise went well. Didn't no how that would work, but a laser and the sucking sound of a vacuum was all I heard, certainly didn't feel a thing. The prescribed after-ops ice cream (Texas pecan pie) was yummy. As you can see, the novacaine has worn off. Never rinse your mouth when your lips are still numb, unless you want rinse all over your shirt!Less
- Rex W. 8/23/2016
Very professional and caring
- Beverly W. 8/22/2016
Fabulous
Love that you fixed my tooth in record time, with no pain and were fun and cheerful too....More
- Sue J. 8/16/2016
Excellent work on my crown. Excellent customer satisfaction, too.
- Becky U. 8/12/2016
My nerves were put to rest!
Honestly, I don't like going to the dentist at all! I have had much dental work over the...More
- Beth P. 8/7/2016
Very friendly and welcoming
Good professional care by both doctor and hygienist as well as the support staff.
- Ron Z. 8/4/2016
Grateful for the referral I...
I am really happy my friend referred me to dr. Bose. I have had a great experience both...More
- Pam T. 8/3/2016
All went well
- Karen W. 7/8/2016
Great service!
On time and professional. Very informative as to treatments and procedures. Would...More
- Mychl G. 6/14/2016
Good Good Service
Good times at the dentist
- Pete P. 6/9/2016
Everyone is wonderful, hope to continue seeing you all for regular dental checkups for...More
- Richard R. 5/27/2016
Painless fillings!
I had three fillings worked on... of course, one on each side of the mouth, so nicely...More
- Lindsay R. 5/12/2016
Excellent efficient service...
Teeth cleaning was fast and thorough; my questions were answered; and the office staff...More
- Cindy W. 5/5/2016
High quality service,...
A great, no-nonsense, caring, all-women team.More
- Karen M. 5/5/2016
You guys are great!
You are very thorough and I am very impressed with your knowledge.
- Karen W. 4/29/2016
It was not painful except perhaps for the work of the assistant after the initial...More
- Dale B B. 4/19/2016
DENTAL XRAY
EVERYBODY ON THE STAFF WAS KIND AND VERY POLITE. A VERY POSITIVE EXPERIENCE ESPECIALLY...More
- CATHY K. 4/15/2016
Excellent cleaning wroks.
- Dale B B. 4/1/2016
A friendly, up-to-date dental...
Good explanation from dentist and hygienist of why a particular treatment was needed,...More
- Margy R. 3/23/2016
Nice white teeth again!!!!!
Was awesome cleaning, w/ attention to detail especially given retainers, coffee stains...More
- Philip M. 3/11/2016
All of the above
Wonderful, personable, helpful staff, from the front desk through the whole procedure. ...More
- Naomi S. 3/8/2016
My visit
My wife and I have been going to NW Family Dental for more than 20 years. All of the...More
- Jim D. 3/6/2016
Deanna is the best at cleaning my teeth! She has done it for years and is always very...More
- Louise W. 2/26/2016
Great with a nervous kid
Dr. Buse was so professional and calm with my 12yo when he had to get two teeth pulled. ...More
- Bridget H. 2/17/2016
Excellent
Love my new hygienist, Heidi. She was best ever in skill, information, and...More
- Sue J. 2/4/2016
On Time & On Target
Good experience fair price.
- ALAN R. 1/14/2016
Deana is great!
- MIN L. 12/11/2015
Dental Emergency
I had a cap come off and the office quickly and politely fit me in their busy schedule....More
- Harvey K. 11/2/2015
I've been coming to this...
Gentle, friendly, painless and considerate.More
- Katie M. 10/29/2015
High quality service
Thank you for removing my sons wisdom tooth. He was very happy to have it out. Your...More
- Sandra T. 10/28/2015
Two procedures done...
As always, very professional and thorough care. Frequently checking to see if I was...More
- Bruce W. 10/9/2015
Best Dental office around!!...
Best Dental office around!! Love Dr Buse!! She is very knowledgeable & does amazing...More
- Carey D. 9/29/2015
Attentive, personalized and...
Both Dr. Buse and the dental assistant were careful to adjust everything from the angle...More
- Margy R. 9/24/2015
Best Dentist!!
Everyone who works for Dr Buse is wonderful. From the font desk to the dental...More
- Carey D. 8/28/2015
Everyone was awesome and professional as always!
- Kathleen K. 8/26/2015
professional and very...
My family has been going to nw family dental for more than 10 years now and we have...More
- Anne D. 8/11/2015
great cleaning
Great experience with the friendly staff. Appreciate quick to pay and get out.
- Sue L. 8/7/2015
No surprises
I had a tooth extraction, not exactly a fun procedure. It went great, there were no...More
- Gary N. 8/7/2015
excellent customer service
Professional and reasonable.
- robert s. 6/26/2015
Jane was fantastic as always....
I have been coming to this practice for 24 years. Although Dr. Nakanishi is dearly...More
- Becky U. 6/25/2015
Always a pleasure
NW Family Dental is always a most friendly place, from the time I enter and speak with...More
- Ron Z. 6/24/2015
Entire office staff is very congenial!
- Lori O. 6/22/2015
Really thorough cleaning! ...
As always, the front desk staff, the hygienist, and the doctor were professional,...More
- Bruce W. 6/4/2015
My First Implant
I've been with NW Family Dentist office for over 20 years. I recently had my first...More
- John b. 6/3/2015
Best place to go for Dentistry needs alway friendly and kind thank you! I have had...More
- Marylee A. 5/19/2015
So sorry to leave!
Due to retirement and a consequent change of insurance, I needed to find another dental...More
- Dianne S. 5/6/2015
Best dental experience ever
I need to say that I changed a lot of dental practices before I got to this one. Dr. B...More
- Adrian M. 5/2/2015
Thank you Dr. Buse!
I'm writing this on behalf of my father who isn't very tech savvy but he insisted I...More
- Maria c. 4/27/2015
best effort!
I have quite complicated dental problems, but I feel I'm in good hands with Dr. Buse....More
- Lucretia A. 4/24/2015
Have been our dentist for over 12 years and will not go anywhere else. Jane is an...More
- Rob H. 4/23/2015
Re Dr. Buse--Every visit to this dentist and her team is actually a pleasure, yes, a...More
- Karen M. 4/21/2015
Excellent service as always.
The hygienist did a great job cleaning my teeth: I was quite comfortable. She also did...More
- Cindy W. 4/21/2015
Great doctor and staff!
Dr. Buse is great, she knows how to do her job very well! Everybody in the office is...More
- Valentina M. 4/14/2015
Wonderful people
I can't speak more highly of this group. The care is excellent. Jane cleans my teeth and...More
- lisa O. 4/8/2015
NW Family Dental changed my...
After bad experiences with dental care as a kid, I avoid the dentist as an adult for...More
- Melissa B. 4/8/2015
Good experience
I've been a regular patient at NW Family Dental for several years. Dr. Nakanishi was my...More
- Mike M. 4/7/2015
Always a good experience considering it's the dentist great atmosphere and very friendly...More
- Marylee A. 4/4/2015
Great service
Great staff and positive environment.
- Rakel S. 4/3/2015
The best dental office ever!
Jane is caring and totally professional. Can't say enough good things about Dr. Buse...More
- Sue B. 4/1/2015
Great service as always!
Service couldn't be better!
- Vince N. 3/25/2015
Excellent work by the Hygienist. Sorry I can't spell! Deanne Asgari always does a...More
- Dale B. 3/23/2015
Very pleased with the care, attention and proficiency of the staff. A very comfortable...More
- Brandy S. 3/6/2015
Awesome people who provide a...
Had a great cleaning, good discussion on overall oral hygiene, friendly and efficient.More
- Philip M. 2/26/2015
I've been going to NW Family Dental for probably 12 years now. They are my people and I...More
- Beth R. 2/26/2015
I had a great cleaning, but the receptionist was kind of rude. I was about 1/2 hour...More
- Allison G. 2/23/2015
Personable
Jane is awesome! All staff very personable and Dr B great too..
- J. A. 2/11/2015
Implants not a pain at NWFD!
Much easier than crowning teeth or big fillings. Just painful in the wallet!
- James H. 2/4/2015
Love my dentist office.
Jane is wonderful. Cleaned my teeth; no pain, all gain. I always have a great time...More
- Sue J. 2/3/2015
Great service as always
Friendly staff, competent Dr., who is straightforward, pleasant and fast. Great...More
- Warren B. 1/22/2015
It was my first time here and they took care of me very well. Dr. Buse addressed all my...More
- Ioan C. 12/18/2014
I am so happy I went to Dr. Buse! I was struggling with some issues for too long and she...More
- Ioan C. 12/18/2014
As usual I was seen in a timely manner and treated by all with my expected friendliness...More
- Emmett J. Sullivan 12/5/2014
Like many people, I dread going to the dentist. After years of neglecting my mouth, I...More
- Stephanie B. 11/25/2014
The doctor and nurses are really good. Had painless experience, would go again!
- Mamta 11/21/2014
Always thorough and skilled services. Easily the most friendly office I have ever been...More
- ASchug 11/14/2014
Friendly and professional staff and excellent service!
- V 11/4/2014
Friendliest doctor and staff, lots of smiles around the office. Dr. B is a great dentist...More
- claudia 10/9/2014
Visit was great
- Anonymous 9/22/2014
As always, the service provided was excellent. The only thing that would have improve my...More
- Vince Newman 9/9/2014
Great cleaning and check up!
- Irena 8/28/2014
Thanks again for your professionalism and friendliness at my routine exam and hygiene...More
- Kathleen Kernan 8/21/2014
My wife and I have been going to NW Family Dental for about 20 years. I always have a...More
- Jim Danninger 8/18/2014
I really appreciate this office, dentist & team. I, however, am not a fan of surveys so...More
- PamS 7/31/2014
Always know I'm in the BEST hands when I come in. Drive all the way from Portland for my...More
- Maggie Cornish 7/27/2014
The Doctor and staff were very friendly! Explained what I was going to go through,...More
- Ravi Ramachandran 7/21/2014
I was treated with the utmost kindness and respect throughout the appointment. The...More
- SS 6/30/2014
Jane is always so personable and friendly. Sharie and I actually enjoy coming to the...More
- Anonymous 6/17/2014
Maria was very careful and skilled in handling my appointment. I appreciate the attention.
- Anonymous 6/13/2014
Pleasant and professional. Minimal waiting time. Low stress (given the...More
- BLW 6/4/2014
Dr. B always does a great job. I had four fillings, and she made the process as easy as...More
- Anonymous 5/28/2014
I am amazed at how easy and painless my visits have been to NW Family Dental.I had a...More
- Daniela T. 5/13/2014
They were very nice and thoughtful. Very professional and prompt. I would recommend...More
- Michael Griffin 5/13/2014
Great care. Friendly. Convenient times.
- Anonymous 5/12/2014
Great experience
- Anonymous 5/8/2014
The staff and Dr. Buse are fantastic, friendly, and take great care of you. My six...More
- Margaret Livingston 5/2/2014
As much as I dislike going to the dentist, as most people do, I love the people in the...More
- Julie W. 4/24/2014
Great job on teeth cleaning.
- Anonymous 4/22/2014
Great job on teeth cleaning.
- Anonymous 4/22/2014
Very good job! Professional and kindness! Thank You very much!
- Ezechel Suciu 4/22/2014
Not only got an old filling replaced, but took care of an extra problem (cavity). Yay!...More
- jeff Anderson 4/12/2014
I love my dentist and everyone in the office. It is always fun going there. Everyone is...More
- Antonio Lipez-Vazquez 3/28/2014
The team at NW Family Dentist took care of my youngest son very quickly. His experience...More
- Matt Brooks 3/18/2014
It's always a pleasure to visit NW Family Dental. The staff is very friendly and takes...More
- Anonymous 3/14/2014
Jane did a great job this morning. The cleaning was quick and professional.
- Anonymous 3/13/2014
Given my PTSD as far as dentistry in general is concerned, I really very much...More
- NK 3/6/2014
I am always pleased with NW Family Dental, primarily because of the people involved, and...More
- Brandy 2/28/2014
As always, great service, compassionate and caring!
- Vincent R. Newman 2/25/2014
Very gentle, kind and friendly. I always know I'm in good hands with the hygienists and...More
- Kary Dokka 2/24/2014
As I expected my recent visit was relaxing and pleasant. I used to dread even getting my...More
- Anonymous 2/19/2014
I've been going here since 1997 and even though the practice was sold, I still get...More
- Laurie R. 2/19/2014
Angel is the best hygenist I've ever had! I love her!!!!
- Anonymous 2/8/2014
Excellent care! I'm more afraid to go to my sports doctor than I am to going to the...More
- Anonymous 1/30/2014
I have been coming for several years and always feel welcome and comfortable. I...More
- G. Neill 1/29/2014
Excellent service!!!! I cannot describe how wonderful you guys are. I would totally...More
- Nelly Moreno 1/21/2014
Very personable staff and dentist.
- Tom Harsh 1/16/2014
I can't say enough about how great the hygienist was at my visit. I really loath...More
- Cherie 1/15/2014
Like the way assistants and Dentist adjust to patients individual needs. For me it is my GURD problem which does me allow to recline much.Less
- Jim 1/14/2014
I'm always very pleased with the care taken.
- Anonymous 1/14/2014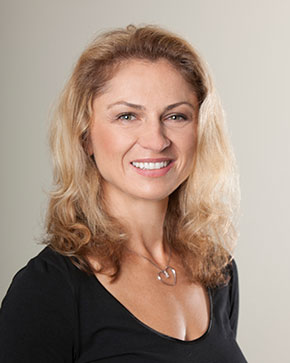 Daciana Buse, DDS, MSD
Dr. Daciana Buse obtained her dental license and Master's degree in Oral Medicine from the University of Washington in 2006. Since 2007 she has also been maintaining a faculty appointment at University of Washington.
Dr. Buse developed her passion for dentistry as a result of a strong desire of helping people build a healthy foundation for their lives. She believes the smile is the gateway to one's story and helping patients rediscover their smiles is extremely rewarding.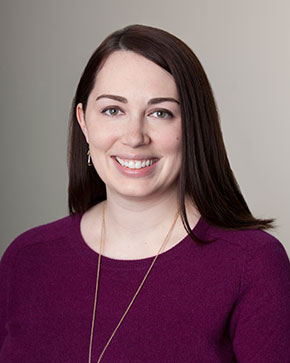 Bridget Singh, DDS
Dr. Bridget Singh was born and raised in the southwestern WA town of Longview. After high school, she attended Gonzaga University where she earned a B.S. in Biology. From a young age Dr. Singh knew she wanted to pursue a career in healthcare. While at Gonzaga, she decided on dentistry because it would allow her to blend her interests in both the arts and sciences and also would enable her to help and meet new people every day. Dr. Singh obtained her Doctorate of Dental Surgery from Creighton University School of Dentistry in Omaha, NE.